Harry and Helen Bayliss
More bare land than farm, Harry and Helen had to build a cowshed, shift an old home onto the property for them and their young family and also nurture the land back into grass production.
In addition to farm work and raising a family, Helen added teaching to her skillset. For many years she shared her knowledge and agricultural expertise as a secondary teacher and an Agri-business Tutor.
Meanwhile alongside his farming responsibilities, Harry was elected to the Kiwi Cooperative Company Board in 1988.  When Fonterra was established he became a foundation Director, serving until his retirement in 2006. He has also served on the TSB Community Trust board.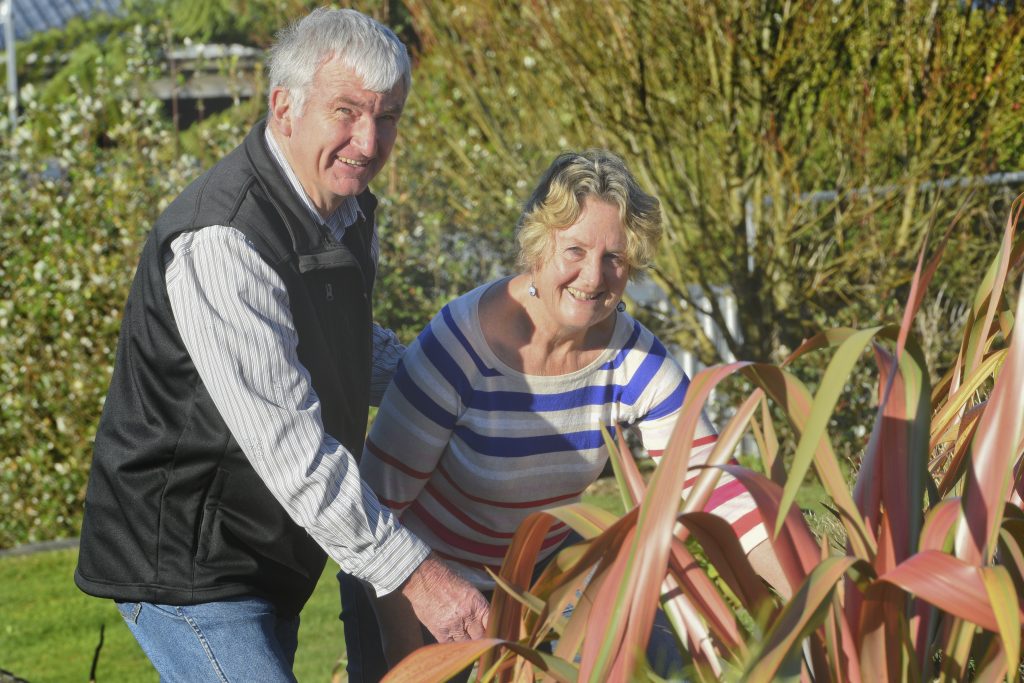 Years of hard work have resulted in the Bayliss's owning two prosperous dairy farms in Otakeho in South Taranaki (one is now managed by excellent sharemilkers and the other was sold to a previous sharemilker).
The Bayliss's have always been actively involved in their local community giving their time, energy and expertise and have now chosen to invest in the future of Taranaki.
"From the moment we heard about this foundation we knew it was something we wanted to support. We've done well living in a strong community and we're now in a position to give back to that community — allowing things to be done in the future for others," they say.