Taranaki Foundation announces 2022 Grant Recipients  
25 November 2022

Taranaki Foundation is proud to announce that almost $110,000 has been awarded to a broad range of charitable causes and projects, with grants ranging from $600 to $14,500.

Mark Bowden, Chair of Taranaki Foundation's Distribution Committee, reports that the organisation received another record number of funding applications for this latest round of funding, with requests far outweighing the available funding.

"This year's recipients will use their modest grants to fund projects that will help our community to thrive. Initiatives are wide ranging from providing services to our seniors, support for community garden initiatives to barber's kits for an apprenticeship programme and funding to assist a wellbeing collaboration for new mothers."

"These grants reflect the culmination of a huge collective effort from our Distribution Committee whose wealth of knowledge in the charitable sector determines where the funding will go," says Bowden.

The funding round included $57,200 awarded on behalf of The Tindall Foundation, for which Taranaki Foundation acts as one of their community partners with our Local Allocation Committee making decisions about the distribution of the regional funding. The Taranaki regional funding is distributed through their Family/Whānau focus area.

Among the recipients for this regional funding were Te Whenua Tōmuri Trust, which received $5,000 to help support the activities of the Parihaka Community Garden  – Te Mara Hapori o Parihaka which grows food for the marae and community.

Another donation of $14,500, went to support the Taranaki Retreat's Waimanako Hope Centre. It provides an inner-city drop in 'koha' café and is a support hub for individuals or whanau going through tough times.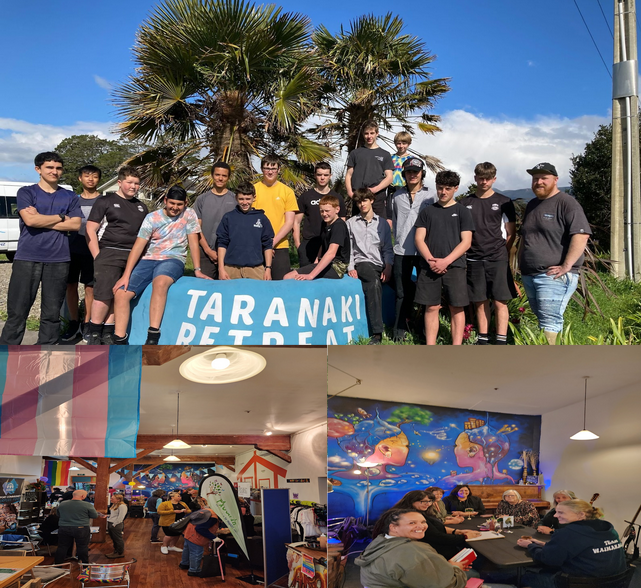 Jamie Allen, Executive Officer, Taranaki Retreat says the grant received from The Tindall Foundation will be well spent. "In these tough times, we were so happy to have been granted funding support. Many thousands of people have accessed support through Waimanako over the last few months. We don't have sufficient sustainable funding to keep step with the rising level of need. This grant speaks volumes of just that collaborative model. Together we've got this. He waka eke noa."
Other groups to benefit from The Tindall Foundation funding this year include: Big Brothers Big Sisters Taranaki, Zeal Education Trust, Taranaki Womens Refuge, Pregnancy Help Stratford and Flourish Taranaki Community Trust.
Taranaki Foundation is currently securing and growing the assets that will fund great local causes in the future.  Thanks to our growing family of donors, each year modest grants are made to community groups and charitable projects in accordance with donor wishes. Among those to recently receive a grant was S.T.A.R.T Taranaki to help with the purchase of barbering kits for those young people who have been selected to undergo the barbering apprenticeship programme.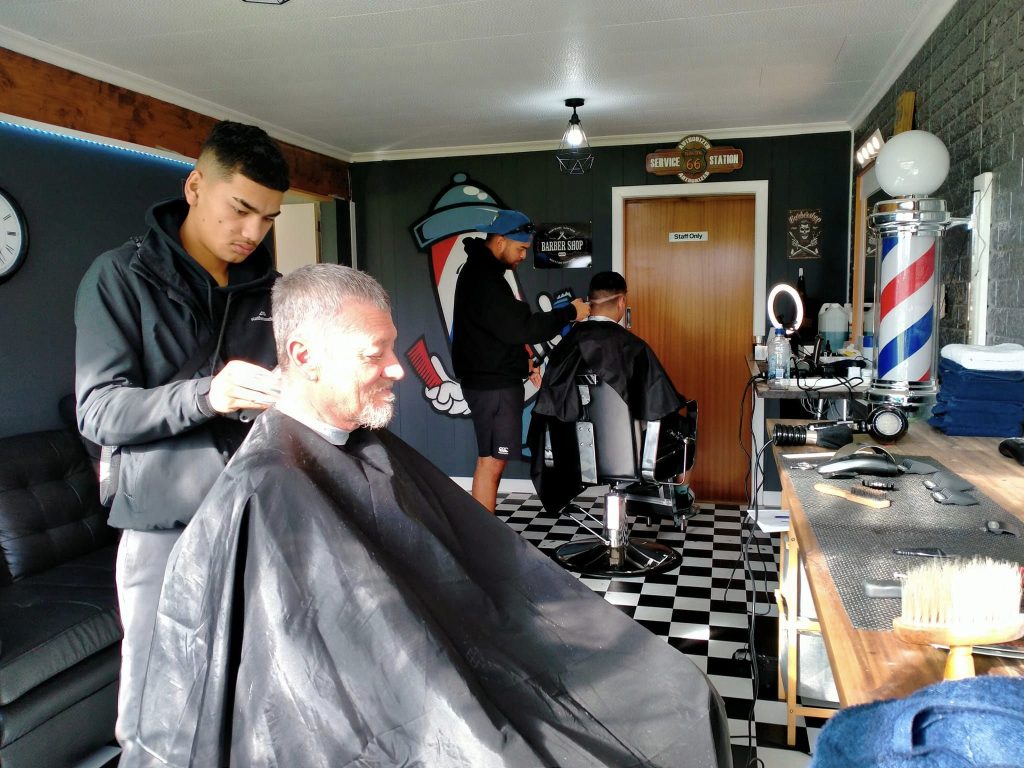 Sam Galloway, Practice Manager, S.T.A.R.T Taranaki, says, "we are so thankful for the $2,800 grant from the Taranaki Foundation. Second Chance Barbers Kaponga is one of the first of its kind, a truly koha driven community barber shop that offers a space for START's young people to not only learn the trade of barbering in a safe space, but also gives them valuable face time with members of the wider community."
Additionally, through the generosity of one of our Taranaki Foundation pass-through donors we were also able to grant $5,000 to Kindergarten Taranaki for the purchase of specialist Sound Monkey devices in all Taranaki Kindergartens.
Other areas of the community to benefit from Taranaki Foundation funding this year include: Patea Volunteer Fire Brigade, Hospice Taranaki, Building Wellness Taranaki, Te Puna Trust – Nurture Taranaki, Box Office Boxing, Hearing Dogs for Deaf People, EVolocity Charitable Trust and Stratford Shakespeare Trust.
Josh Hickford, Chief Executive, Taranaki Foundation says, "The Taranaki Foundation team is honoured to make these distributions on behalf of our donors, who all care deeply about our community. The Foundation is the result of local people understanding that they can do good things with their charitable intentions, and even greater things when they partner with others."
Click here for a full list of Taranaki Foundation 2022 funding recipients.